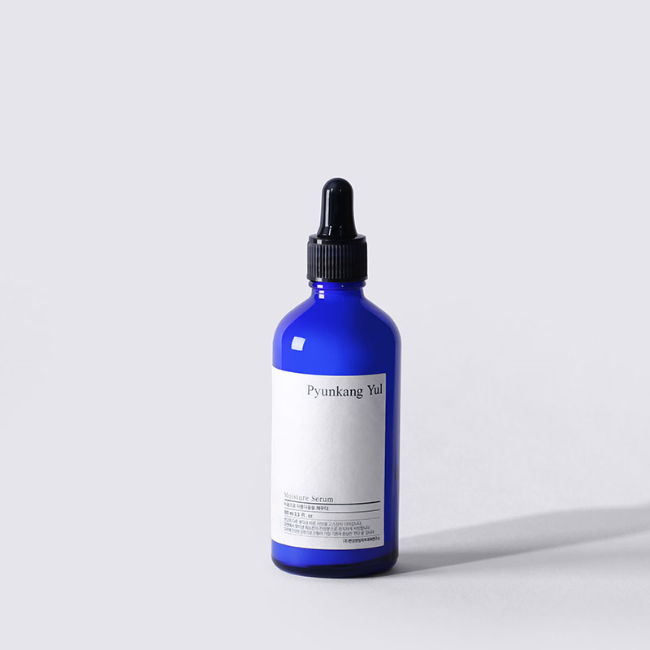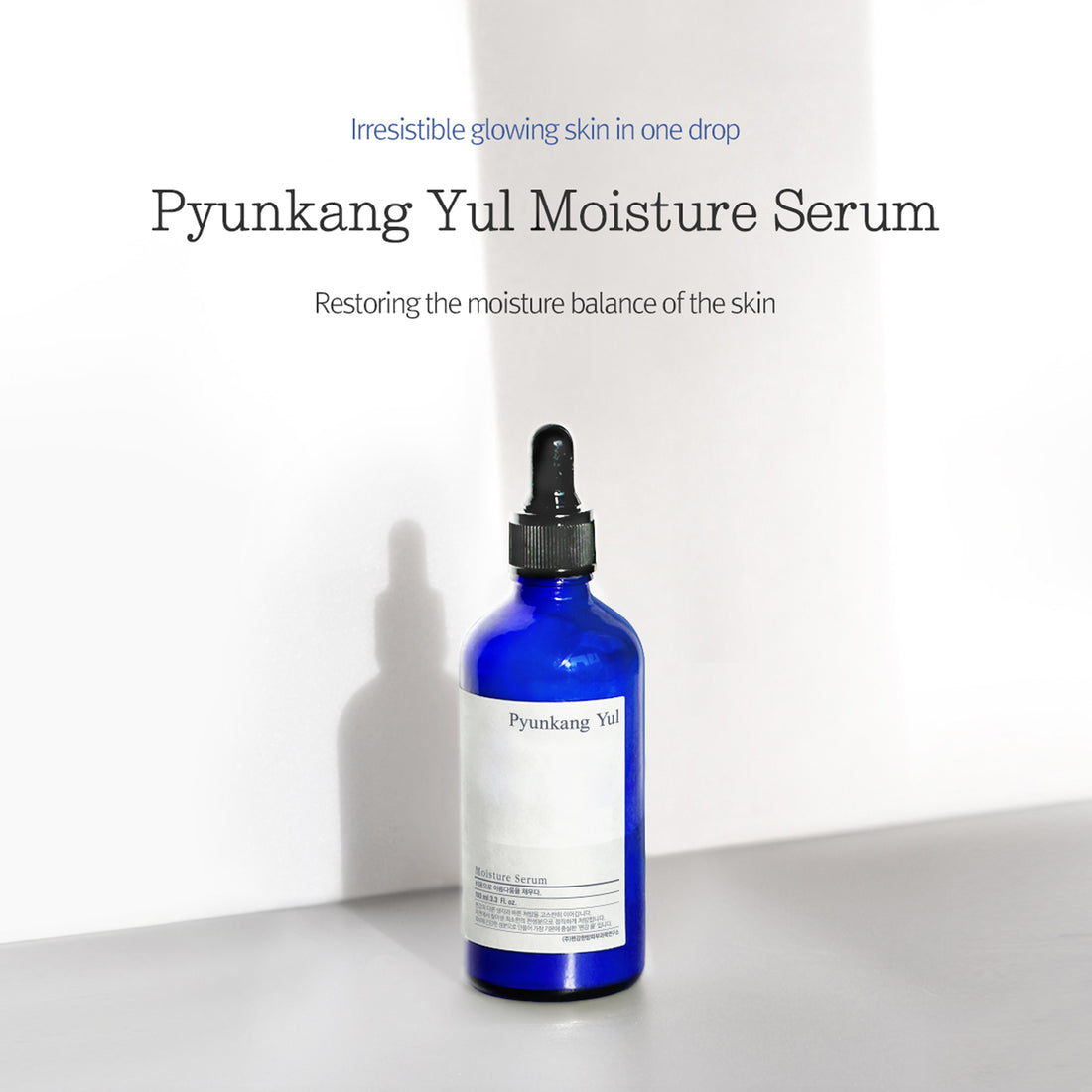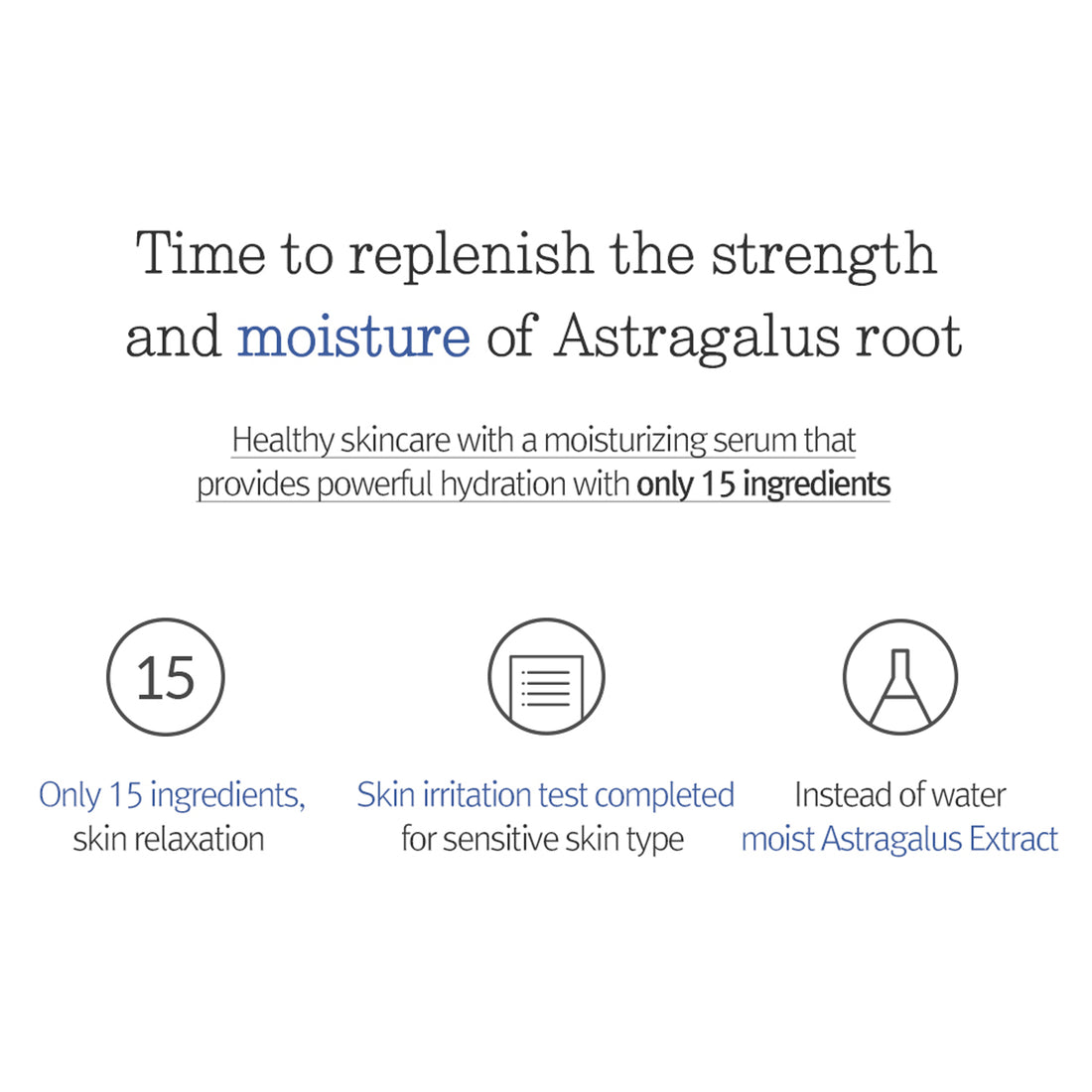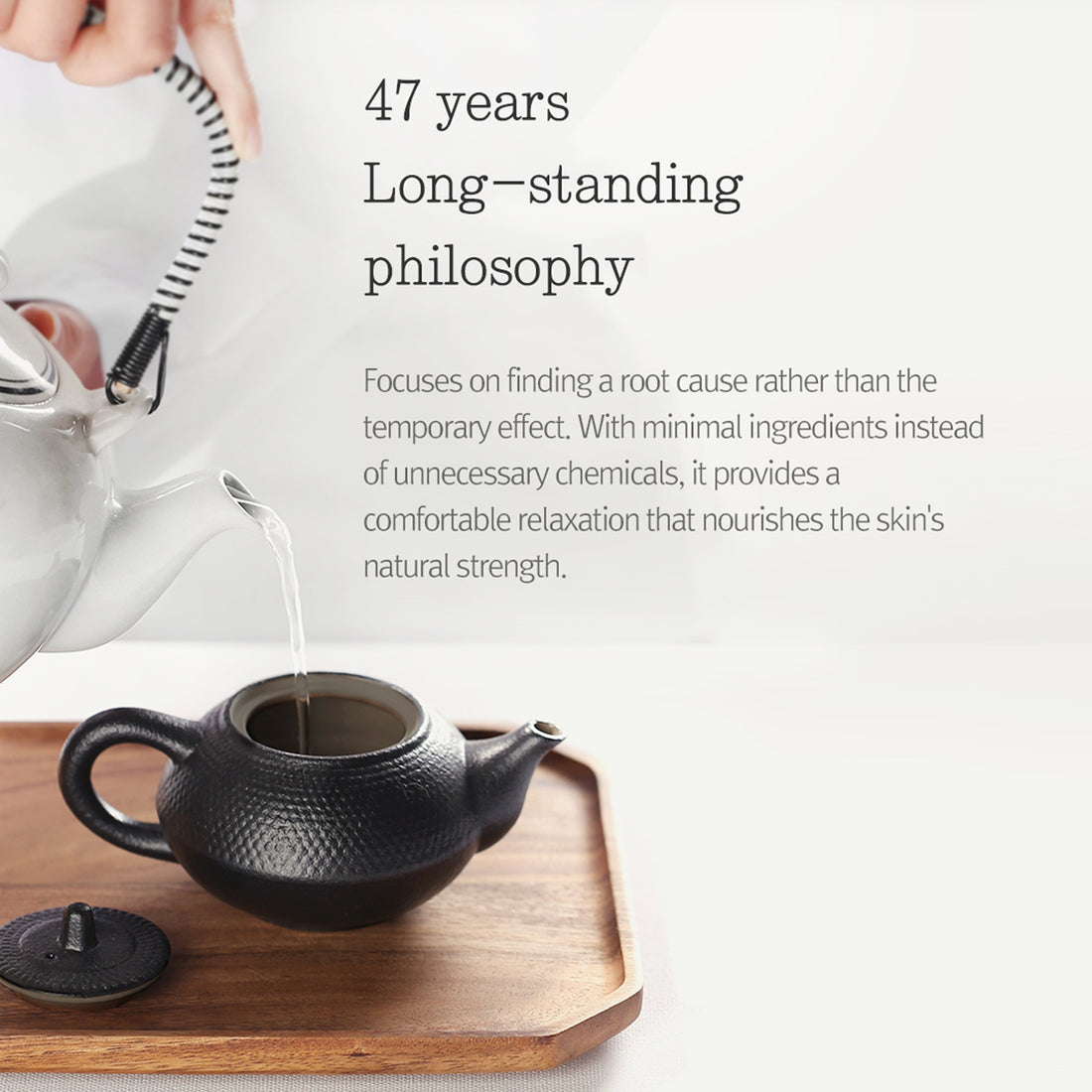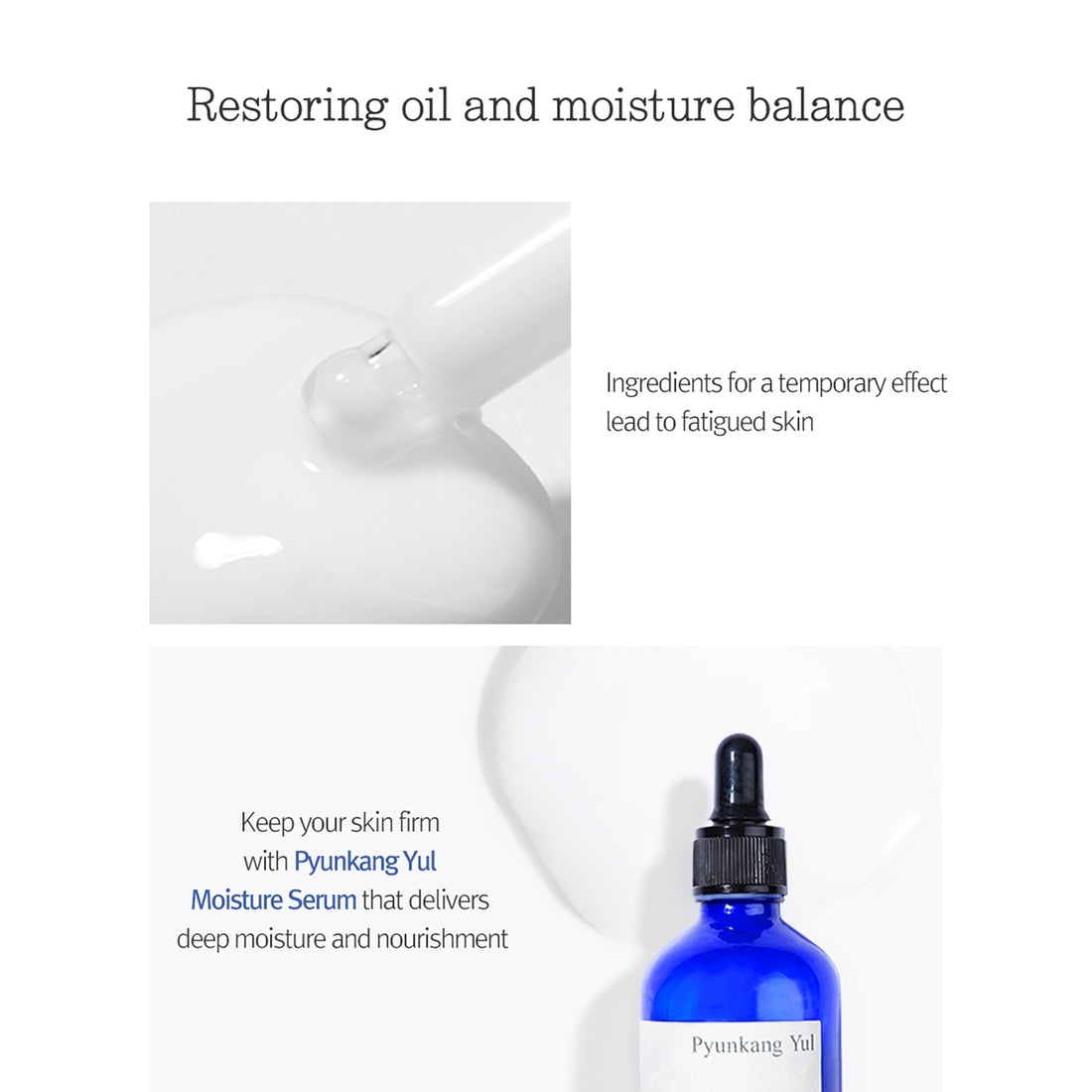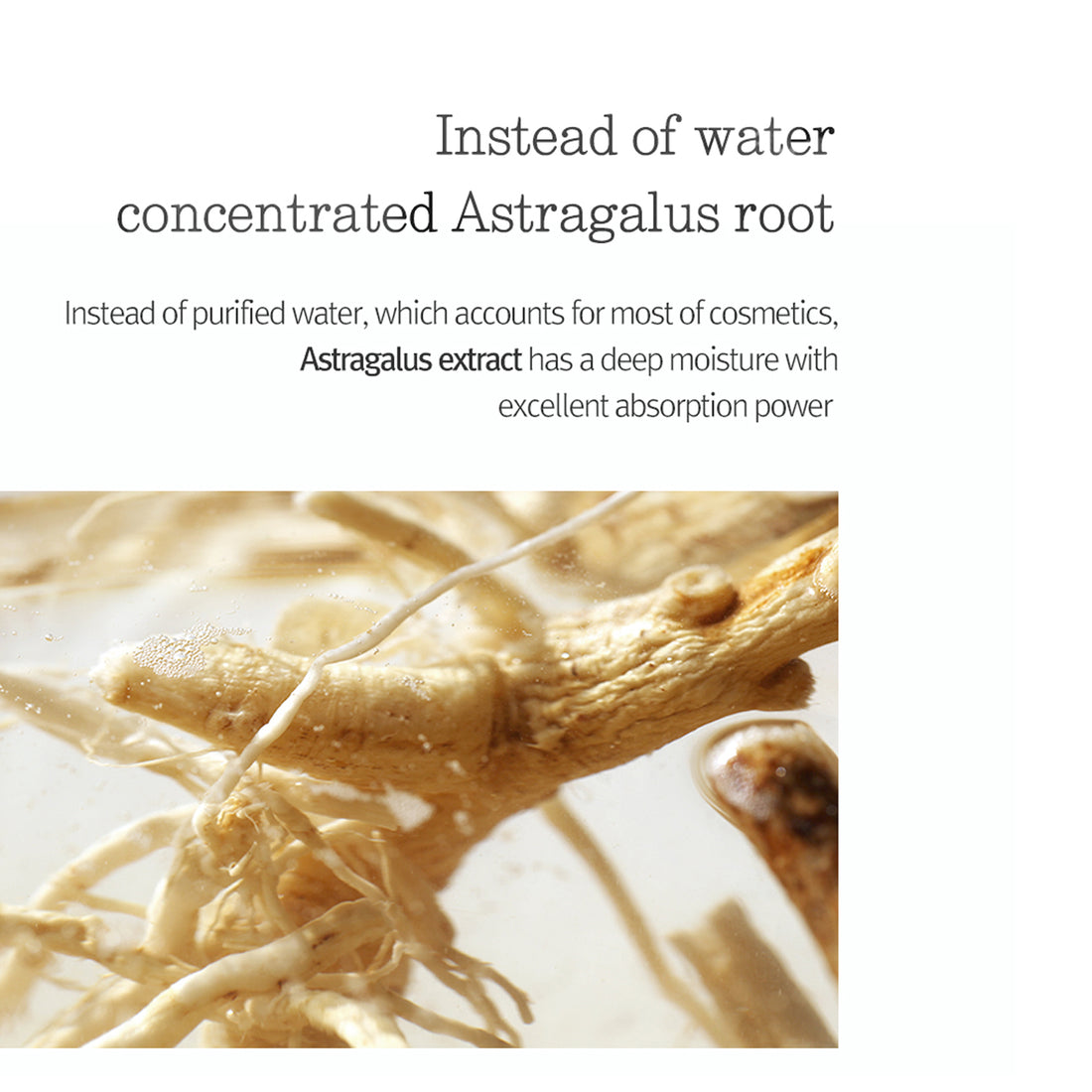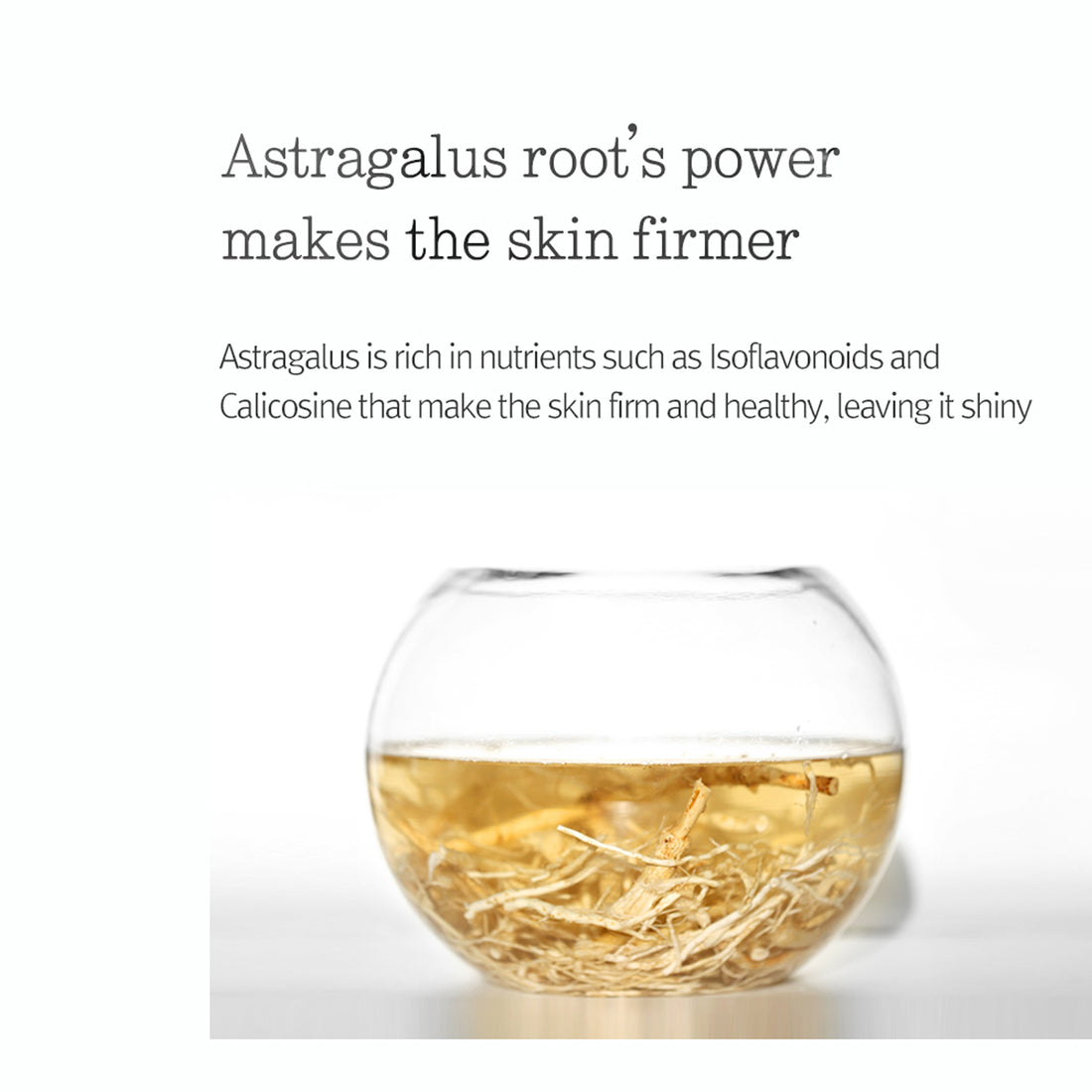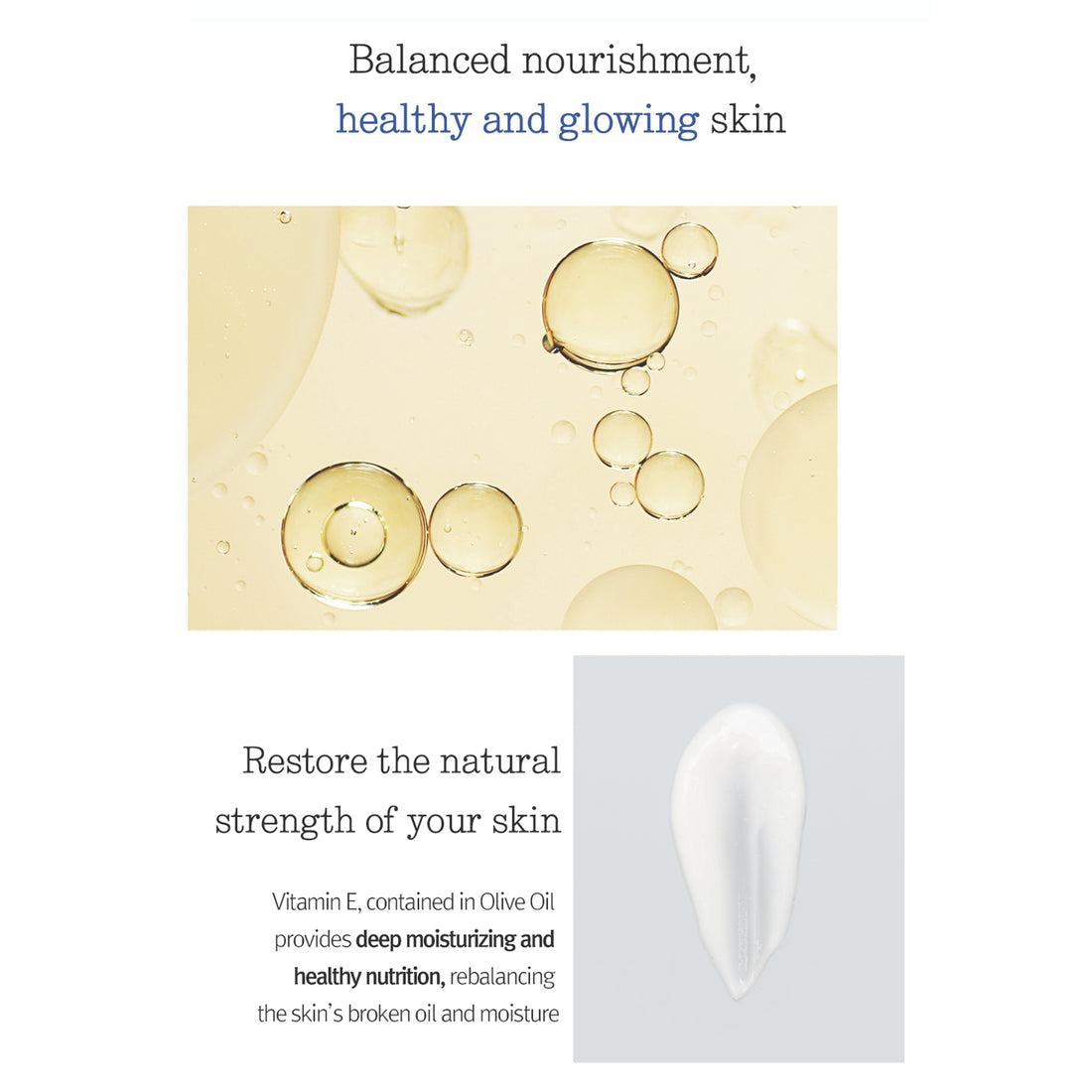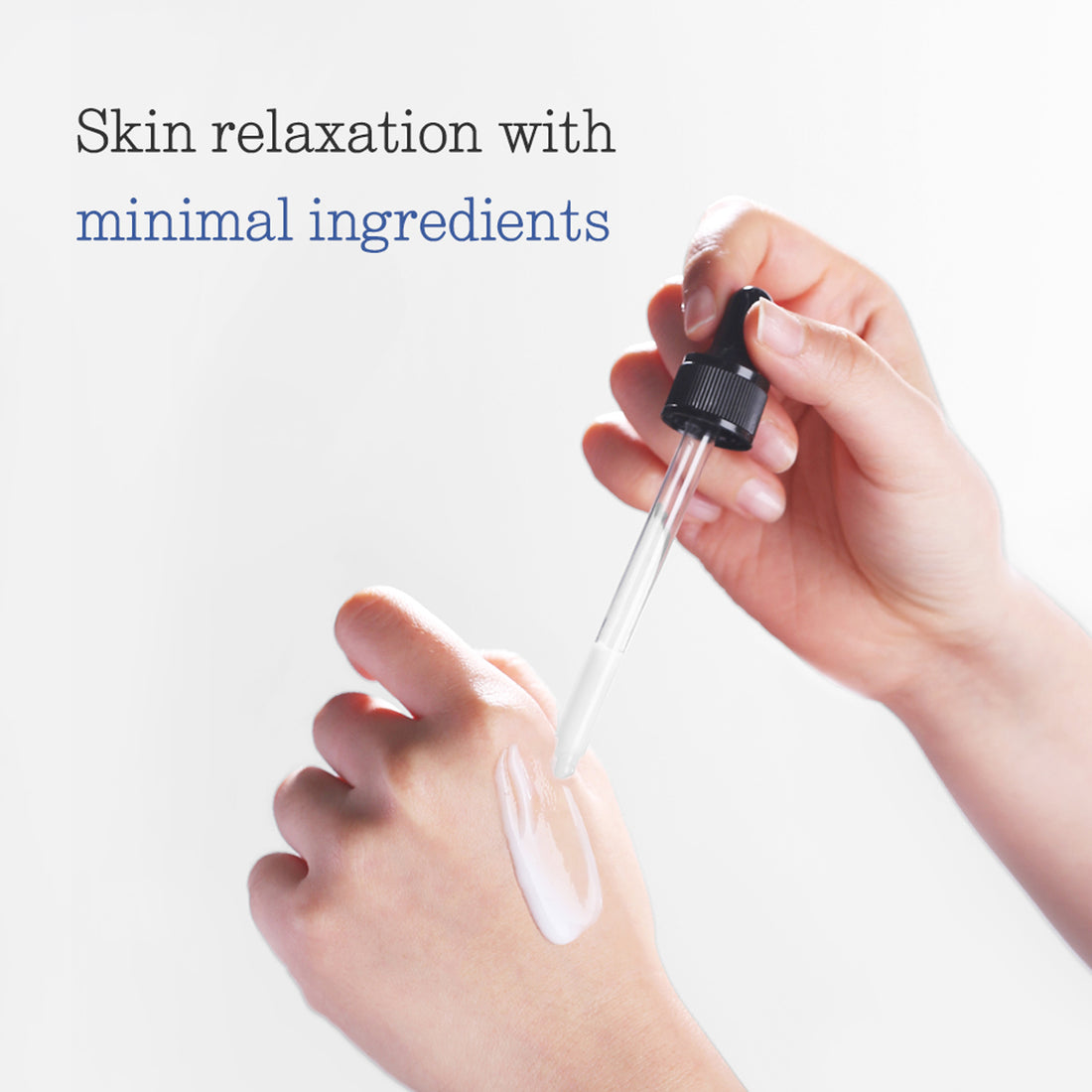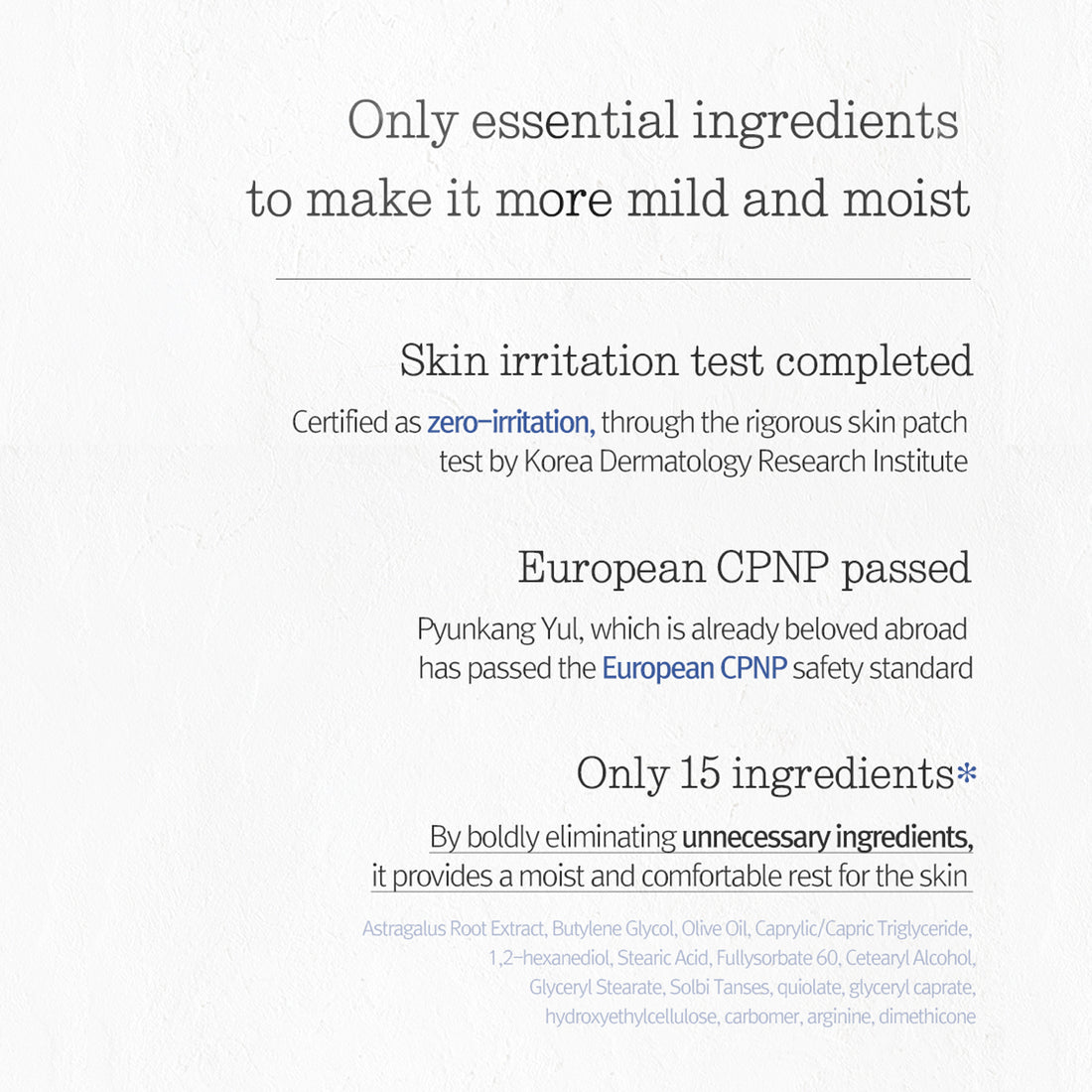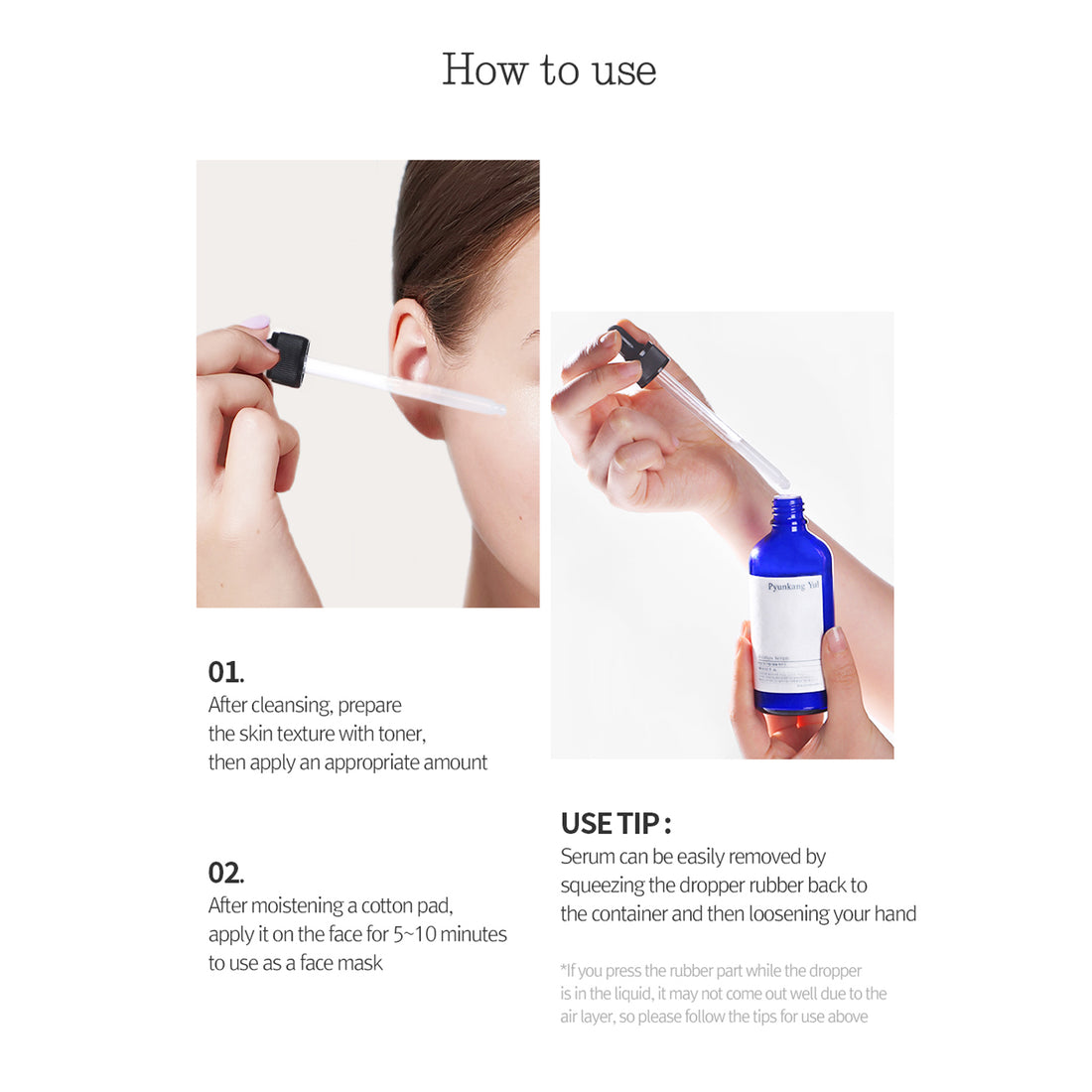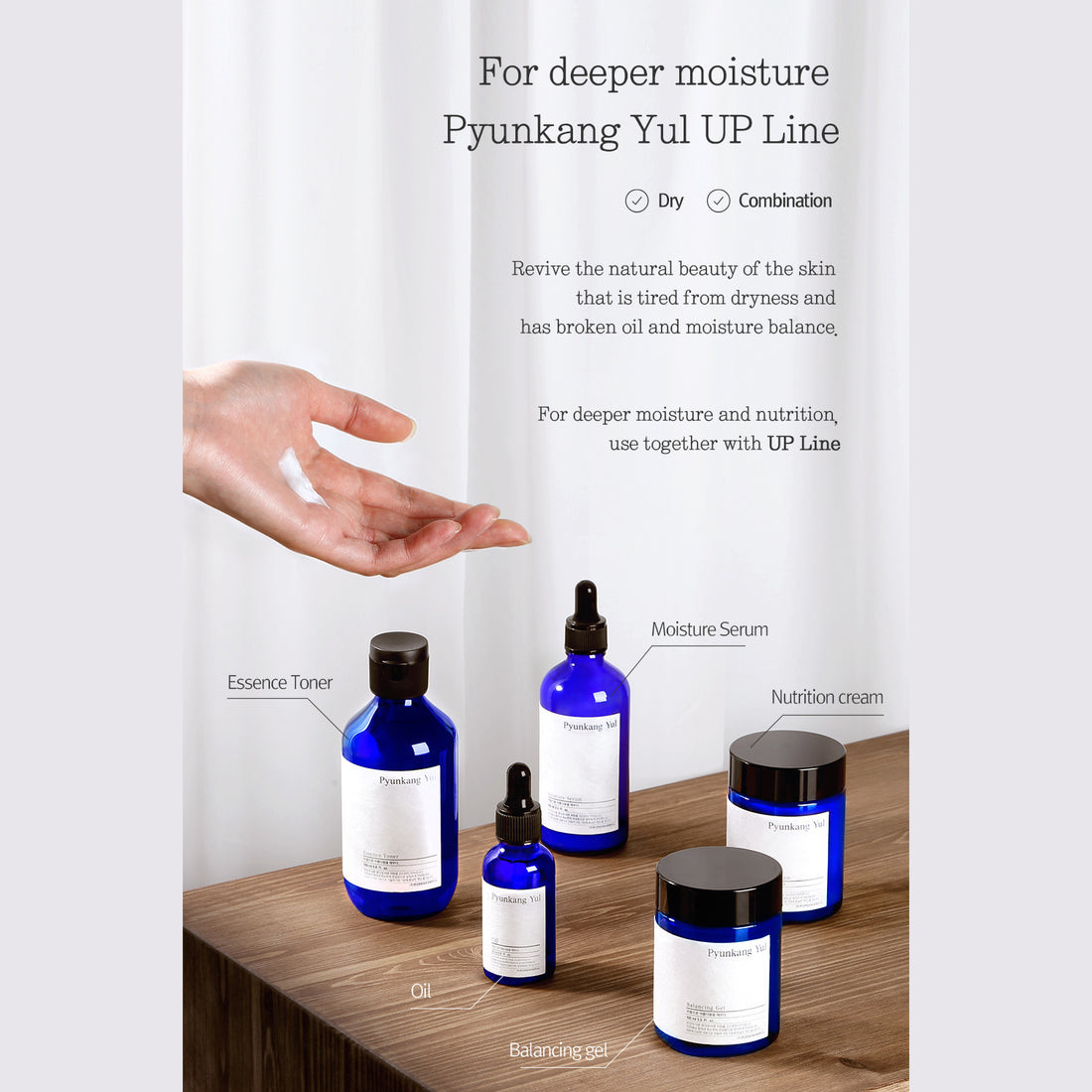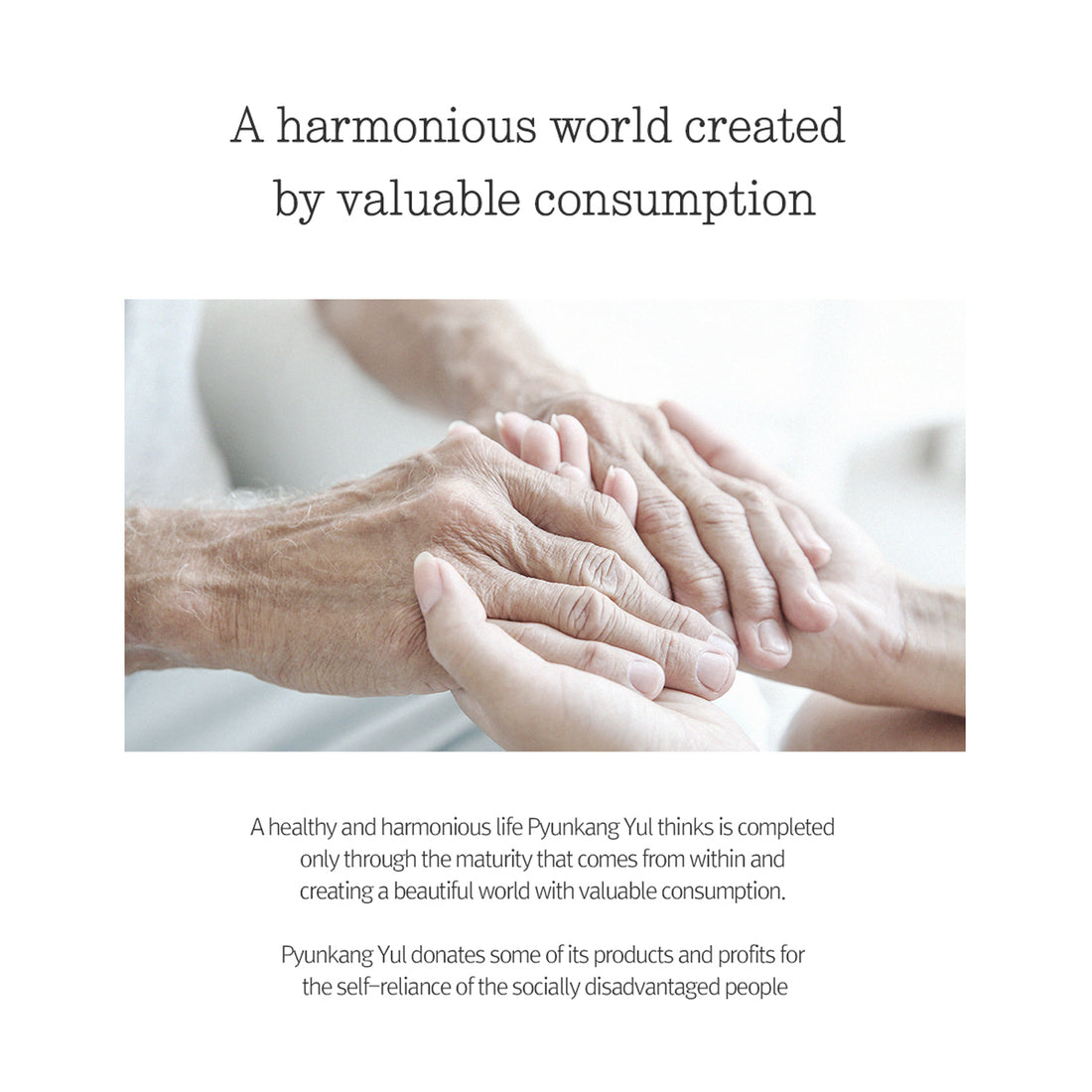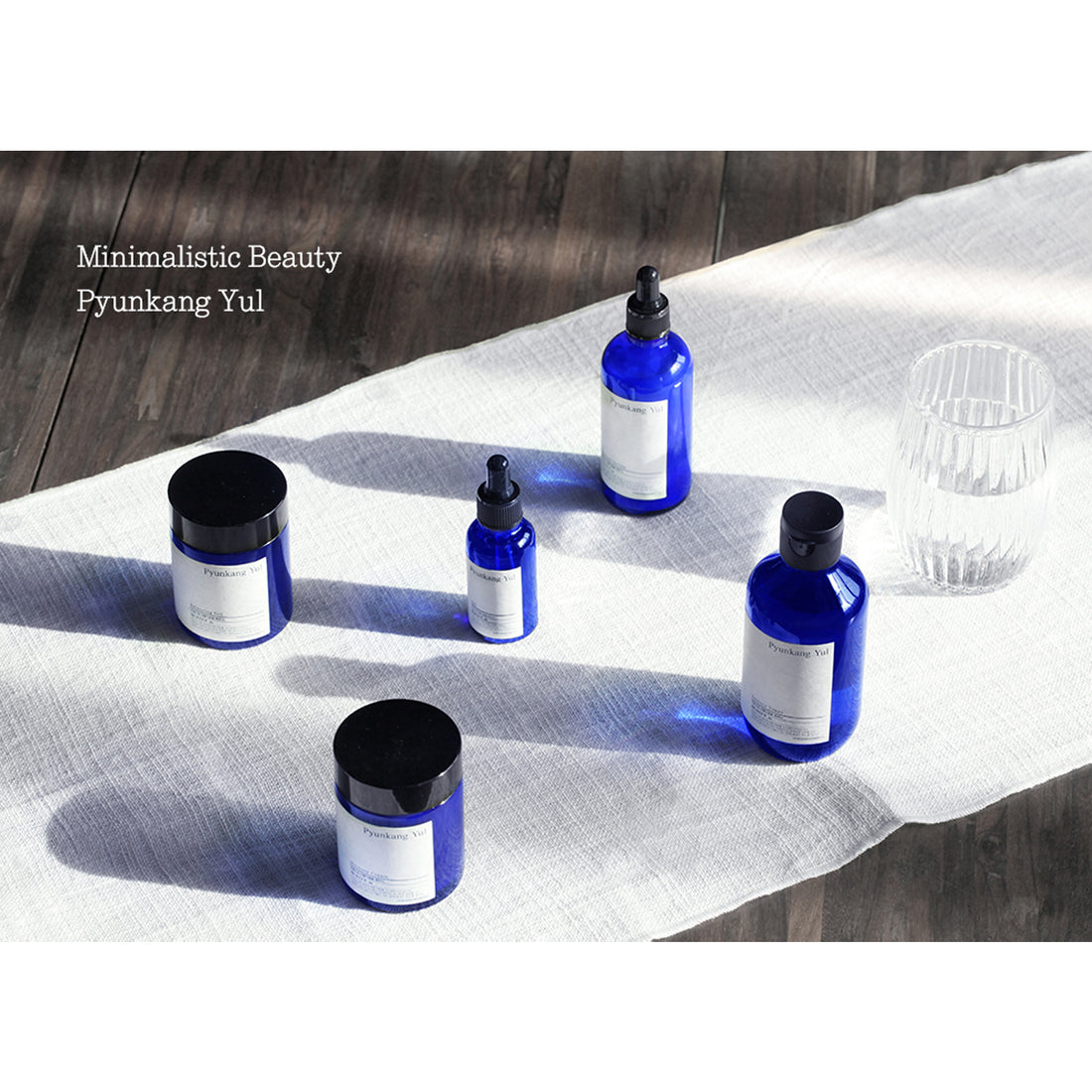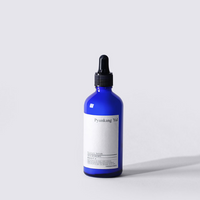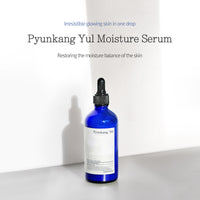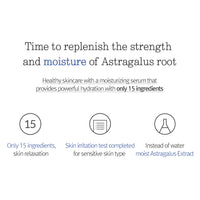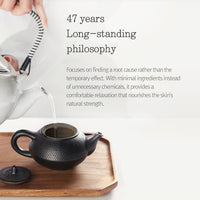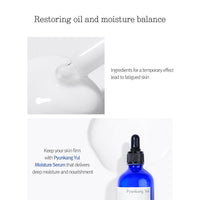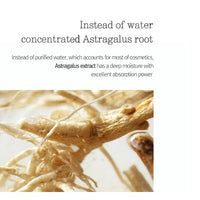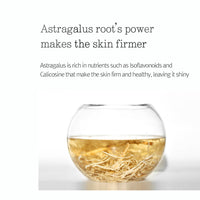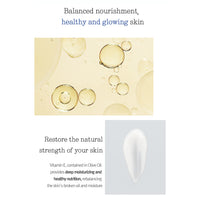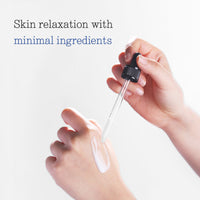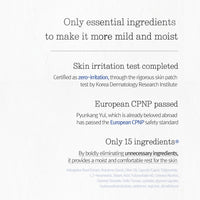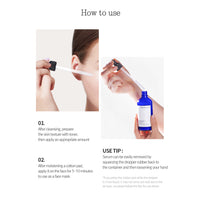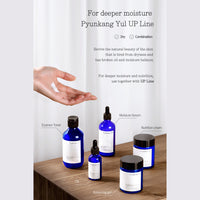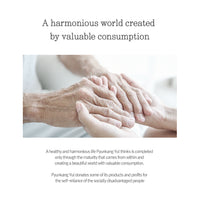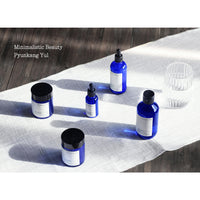 Highly active balancing serum for boosting skin elasticity and vitality.
The soft and condensed formula helps to maintain a healthy oil-water balance and vitality of the skin.
Recommended for dry and combo skin, alleviating concerns such as flaky skin, rough skin by dead skin cells.
Instead of purified water, Milk Vetch Root's fine particles deeply penetrate deep into the dermal layer, providing essential nutrients and enhancing skin conditions.
After cleansing, prepare the skin texture with toner, then apply an appropriate amount. After moistening a cotton pad, apply it on the face for 5~10 minutes to use as a face mask

Tip!: Serum can be easily removed by squeezing the dropper rubber back to the container and then loosening your hand

*If you press the rubber part while the dropper is in the liquid, it may not come out well due to the air layer, so please follow the tips for use above
Coptis Japonica Root Extract, Butylene Glycol, Olea Europaea (Olive) Fruit Oil, Caprylic/Capric Triglyceride, 1,2-Hexanediol, Stearic Acid, Polysorbate 60, Cetearyl Alcohol, Glyceryl Stearate, Sorbitan Sesquioleate, Glyceryl Caprylate, Hydroxyethylcellulose, Carbomer, Arginine, Dimethicone


Share
Absorbs Nicely
This serum is just perfect for when I need light hydration and it's too hot for a full moisturizer. The only downside is the dropper. It takes multiple attempts to fill the vial with product. I prefer a pump. I tried to pour it into a jar which just made a mess and was an epic fail.
Wish it didn't have silicone in it
At first glance I liked this product but realized it had silicone it, which isn't effective for layering my products. It also dried up on my face too fast because of the silicone. I find that silicone just absorb the oils etc that I want to keep on my face. Take that ingredient out and I'd buy this buy the gallon!
Great product, but why are you sending me something that expires 5 months from now?
5 stars for product but 3 stars because of the poor customer service. I really want to keep buying from this brand as I love the product but am honestly so disappointed that this company continues to mail products to customers that expire in 5 months. Why put us through the hassle of going through returns? This is the second time I have tried to order and have paid full price for an item that is supposed to last at least 12 months after opening, and yet the expiry date is LESS than 6 months from date of receipt? Why?
So good!
Really helps in reinforcing the skins barrier and keeping moisturized.