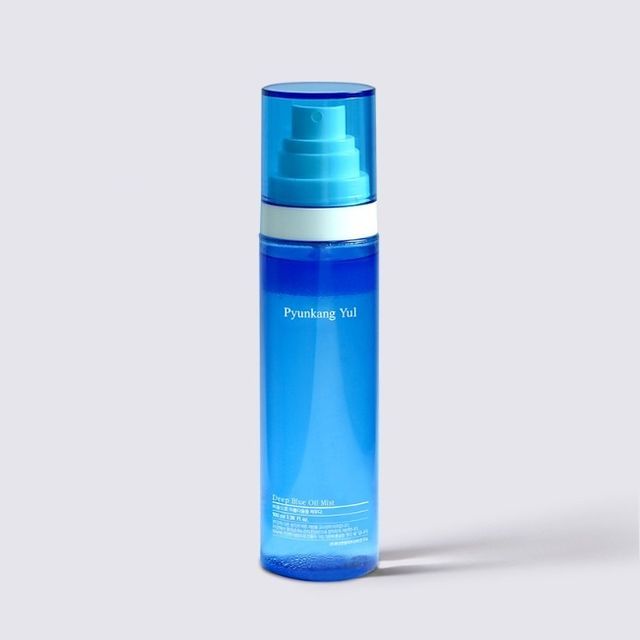 Light-weighted oil and water formula to protect your skin barrier and brighten dull skin at once!
It helps to soothe irritated skin and delivers a feeling of moisture to the skin.

An energy-recharging, mineral-rich mist with a blend of 81% deep seawater and plant-based oils.

Further enriched with five kinds of seaweed extract for soothing and moisturizing effects.

Helps brighten dull skin tone while diminishing the appearance of wrinkles and fine lines.

Skin irritation test completed.
1. Shake well before use.
2. Spritz on to clean face or at any time of the day to soothe and refresh the skin.
Dental Silica, Tocopheryl Acetate, Sodium Benzoate, Brilliant Blue FCF, Tartrazine, D-Sorbitol Solution, Sodium Carboxymethyl Cellulose, Sodium Cocoyl Glutamate, Titanium Dioxide, Ascorbic Acid, Xylitol, Enzymatically Modified Stevia Glucosyl Stevia, Menthol, Mentha Piperita (Peppermint) Oil, Eugenia Caryophyllus (Clove) Oil, Foeniculum Vulgare (Fennel) Oil, Cinnamomum Cassia (Cinnamon) Leaf Oil, Eucalyptus Globulus Leaf Oil, Yucca Schidigera Leaf/Root/Stem Extract, Glycyrrhiza Extract, Salvia Officinalis (Sage) Leaf Extract, Chamomilla Recutita (Matricaria) Extract, Curcuma Longa Extract, Fragrance, Purified Water
Share
This section doesn't currently include any content. Add content to this section using the sidebar.
I don't get it
I'm not sure I understand this product . I have toner mist from the brand , I spray it first, then is spray oil mist - feels exactly the same as toner . I use it anyways - but I don't feel like it is doing anything .