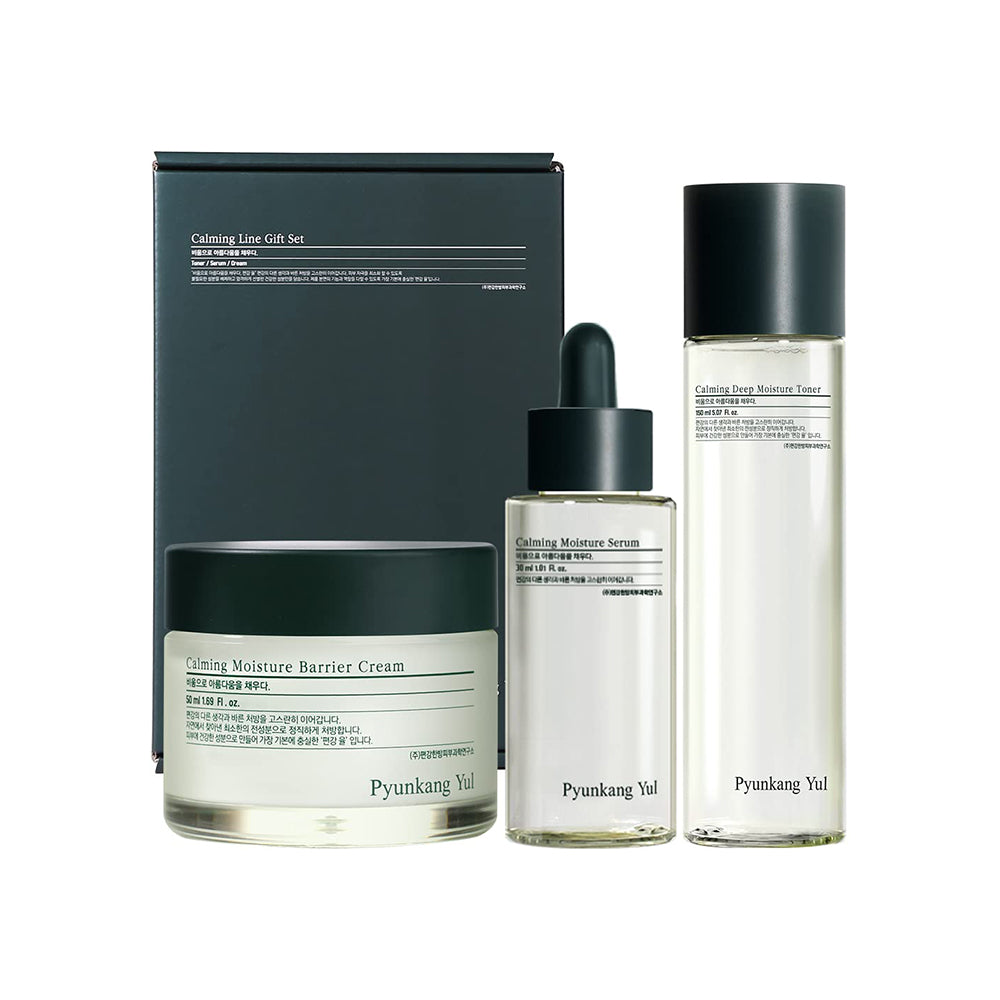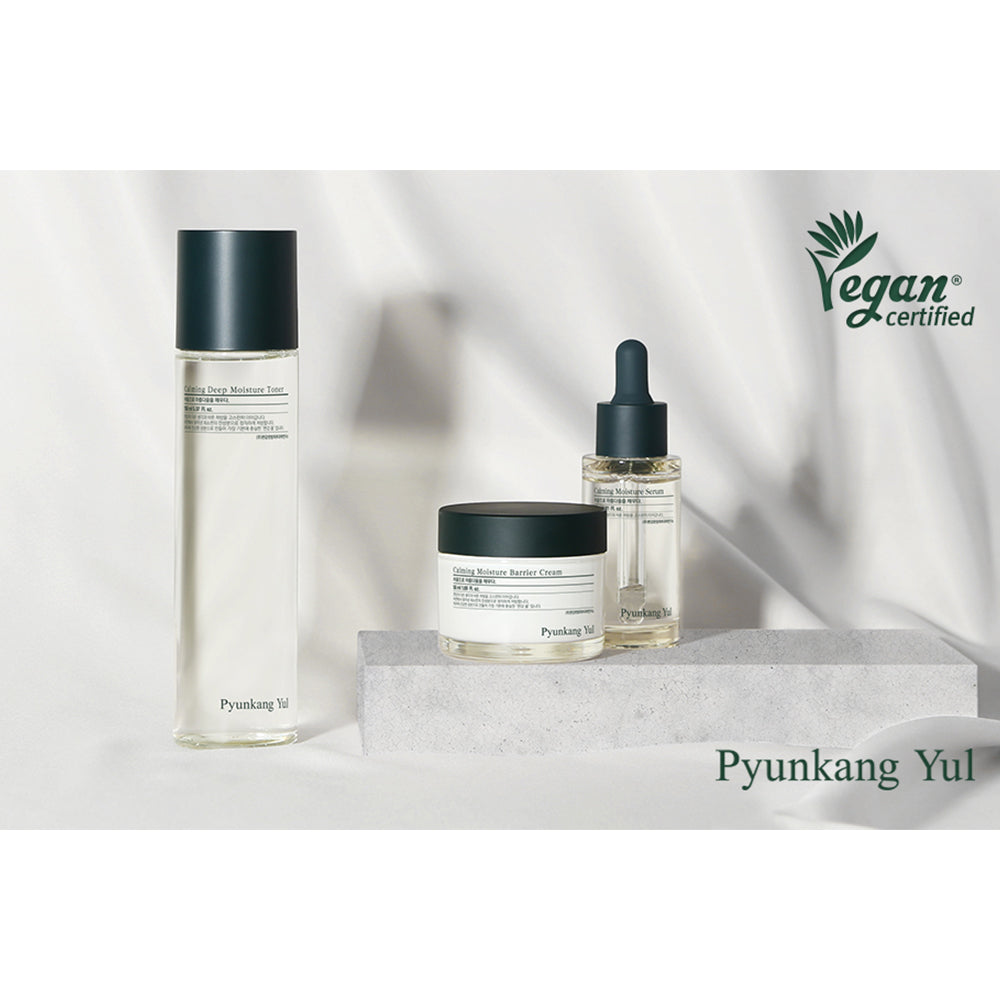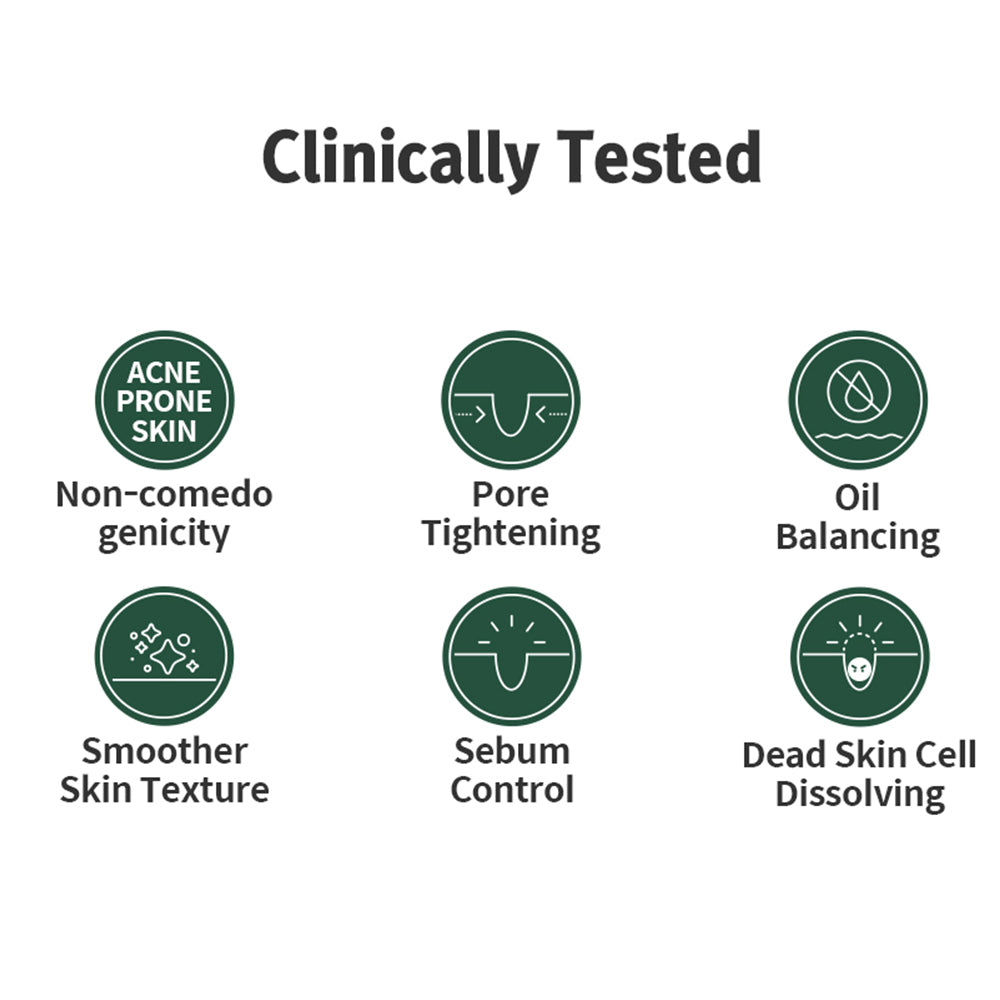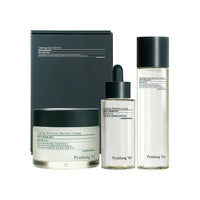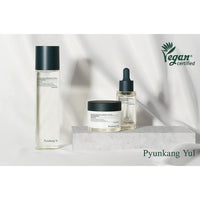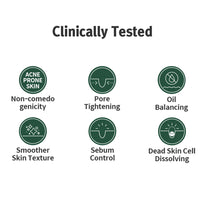 NO HARMFUL SUBSTANCES - Calming Line products have a mild, low pH formulation similar to that of smooth healthy skin and they are dermatologically tested and have completed skin irritation test with zero-irritation result; 20 kinds of harmful ingredients are not added; in addition, all ingredients are in EWG safety grade

SUITABLE FOR ACNE-PRONE AND SENSITIVE SKIN TYPES - Non-comedogenicity test completed (Pore Tightening, Sebum control, Improves skin texture, Oil balancing, Corneous care) and can be used comfortably for acne-prone, sensitive and irritated skin types
STRONG MOISTURIZING - Panthenol and 5 Hyaluronic Acids attract moisture up to 1000 times its weight, provide a deep hydrating feeling by quickly supplying moisture to dry skin and White Willow Bark, AHA and PHA ingredients clean up old dead skin cells and smoothen skin texture. The producs have a light and fresh texture which is rich in natural ingredients and provides a perfect absorbing to the deep inside of the skin without being greasy
PERFECT FOR IRRITATED AND SENSITIVE SKIN TYPES - Through Centella Asiatica extract (also called as Cica or Madecassoside), Tea Tree and Lonicera Japonica Flower Extract, known as a representative soothing ingredient, that quickly calms angry skin in a healthy way and controls excess sebum also moisturizes irritated skin without worrying about irritation
Share
This section doesn't currently include any content. Add content to this section using the sidebar.
Satisfied
I love your product. I would recommend it to my friends and relatives. Satisfied.
Husband loves it!
My husband needed a skincare routine and I decided to get him the calming line gift set to use. He absolutely loves it and uses it day and night. He does ask me the order in which to use the 3 products almost daily but I love that he's making the effort to get his skincare going. My husband has oily/combination skin and I think this line is perfect for that type of skin. He doesn't break out much but I can tell after him using the product for 2 weeks, his skin is glowing.