ACNE Spot Patch Super Thin 15 Patches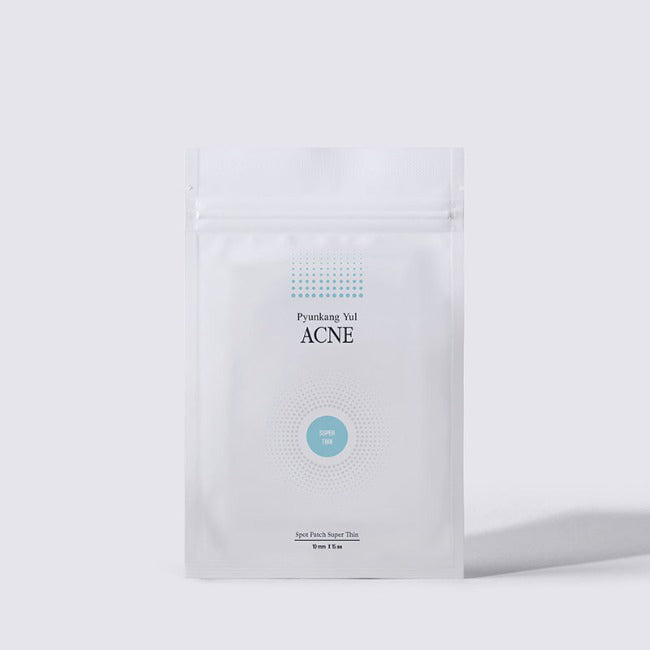 ACNE Spot Patch Super Thin 15 Patches
Ultra thin, transparent hydrocolloid patch that does not stand out on the skin and cares for wounds and acne.
It maintains moisture in the skin while protecting acne spots and minimizing scars.
The super thin texture allows for natural, unnoticeable coverage.
Waterproof effect with strong adhesiveness.
Pair with ACNE line products for boosting acne-clearing effect.
Step 1: Completely dry spots of acne and affected areas after cleansing them.

Step 2: Detach a sterilized film and peel off spot patches according to the already cut line.

Step 3: Slap circular patches on troubled skin areas and wounds.

Step 4: Once patches ave fully absorbed discharge and the color turns white, detach the patches carefully.
Polyisobutene, Polyurethane-9, Polyisoprene, Cellulose Gum
Share
I love it!
These work fabulous, as someone who is actively trying to stop picking her face this was a must have! My only regret is not knowing about them sooner.
Good
Good brand and good product and the price is acceptable. I am not regret buying it at all.
nice
it works like magic, same with acne patch from cosrx
Okay spot patches
This is my third spot patch product I tried. This one is okay, but it didnt do the job for me.