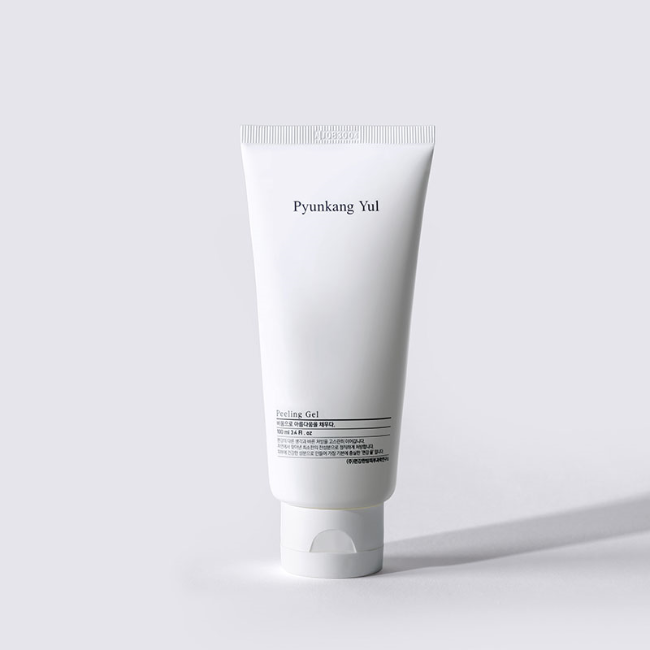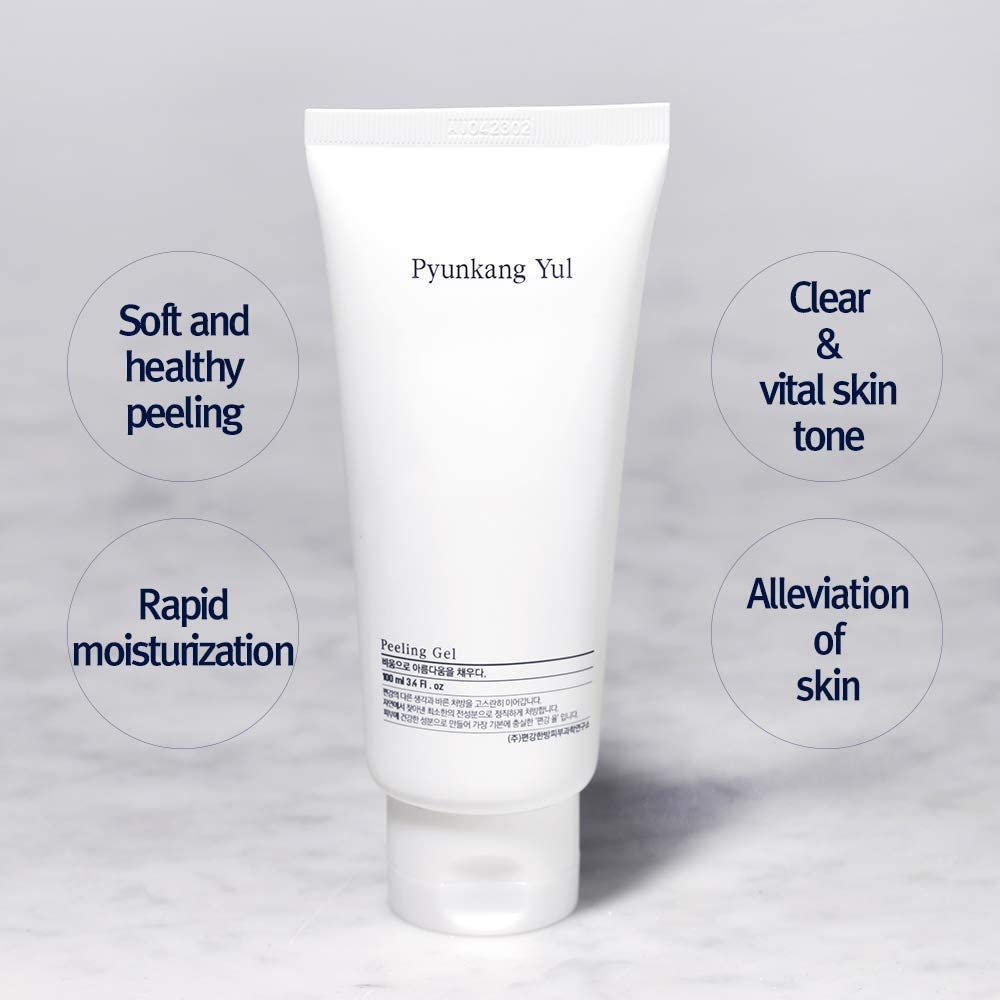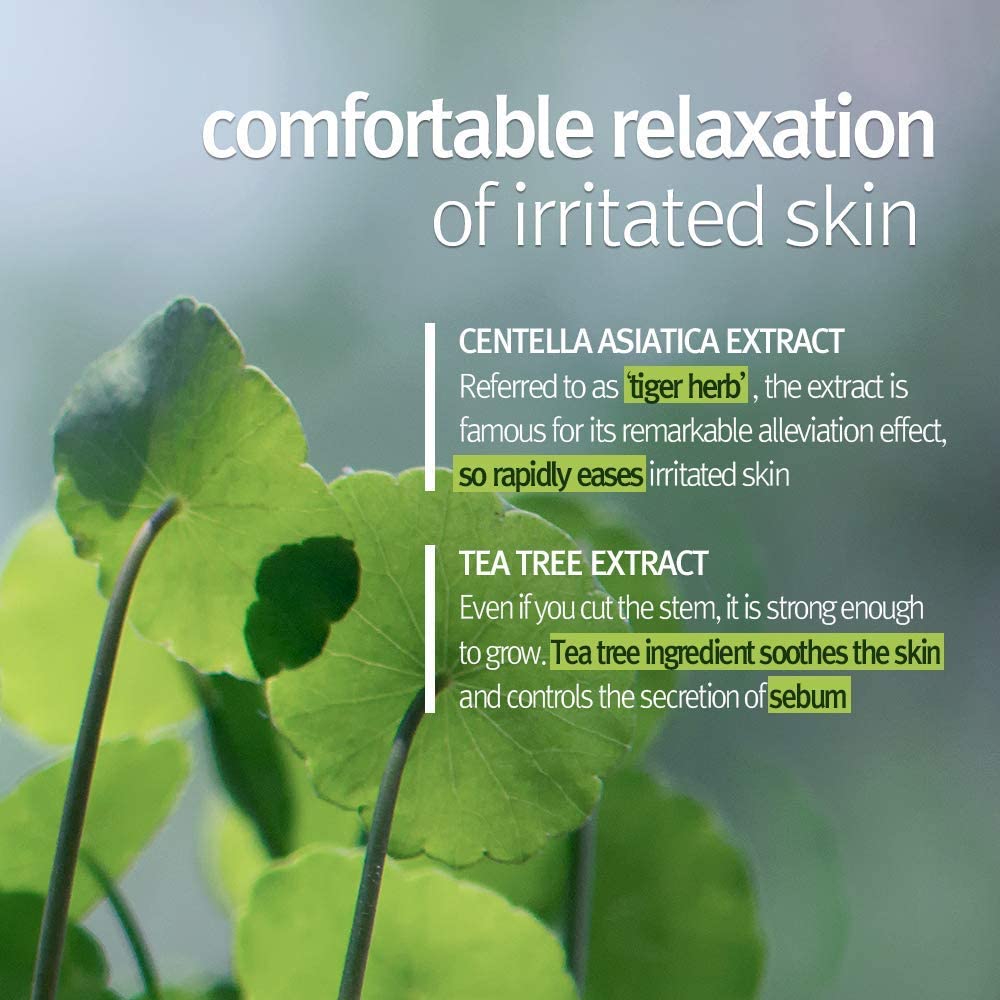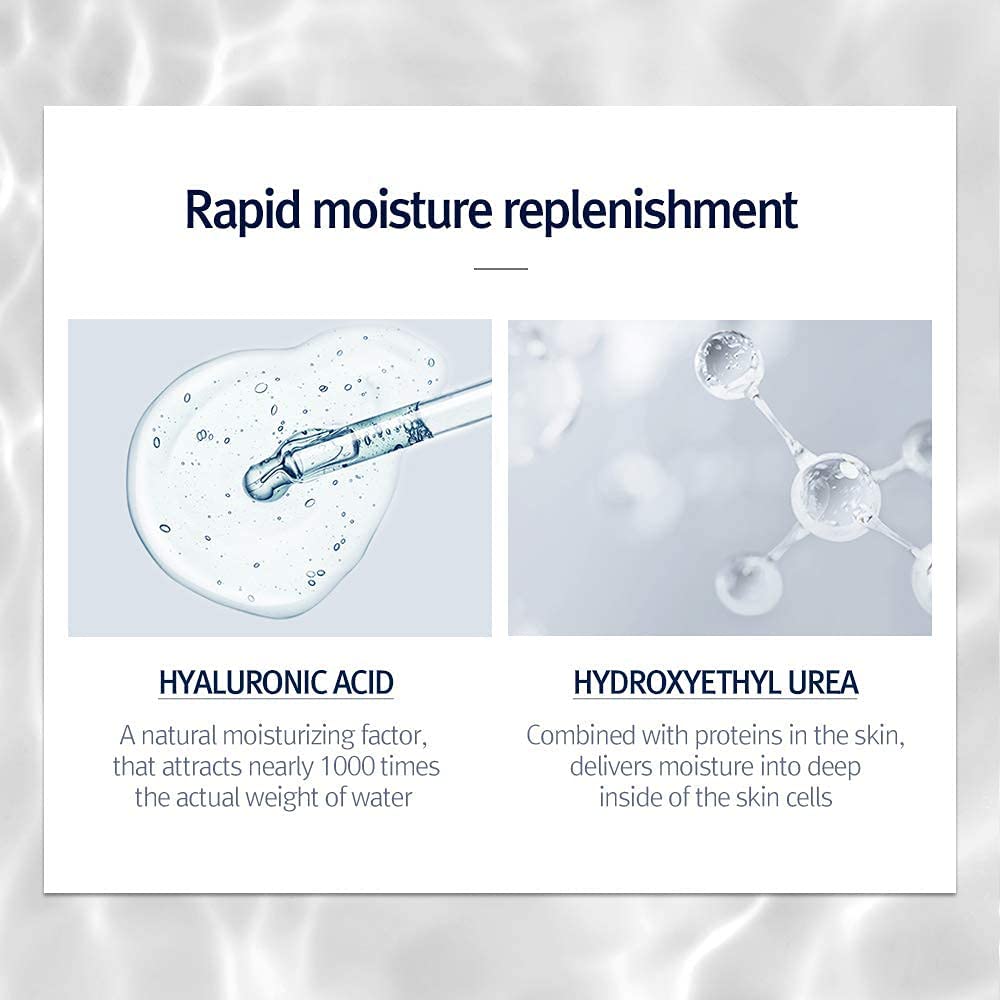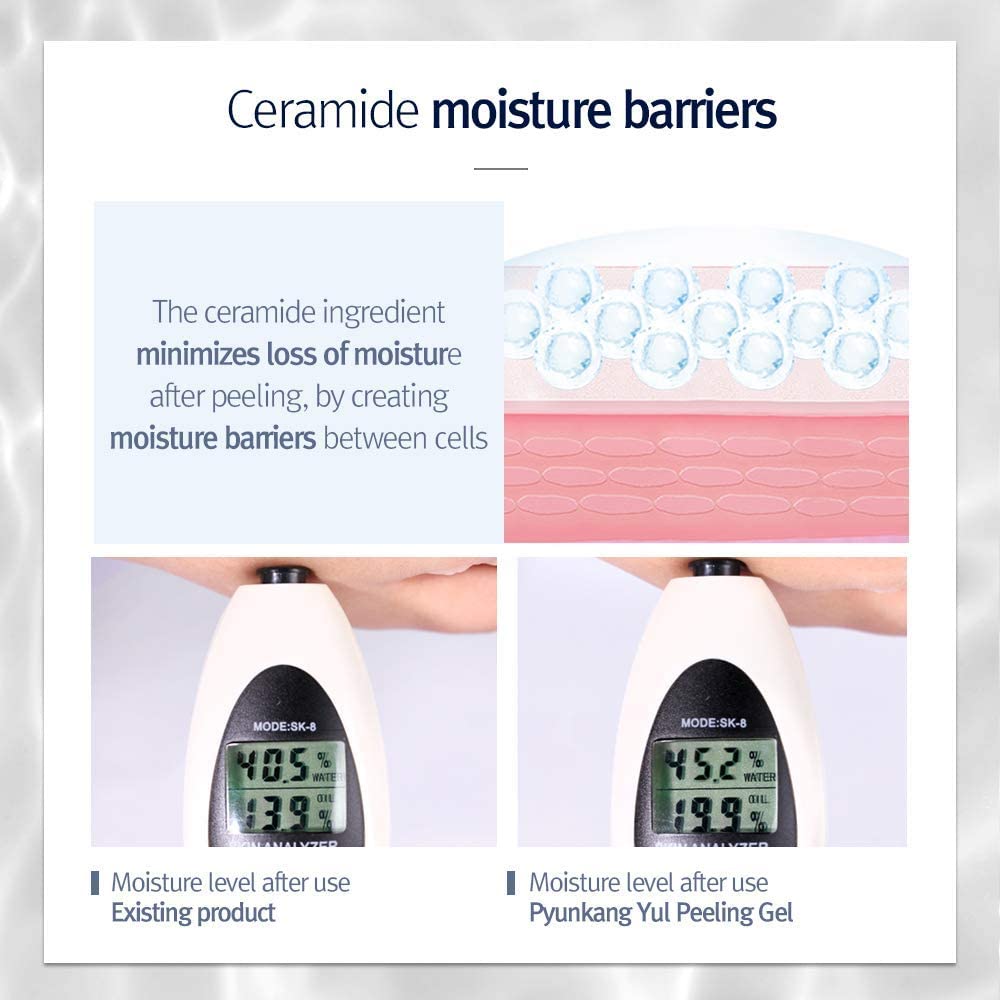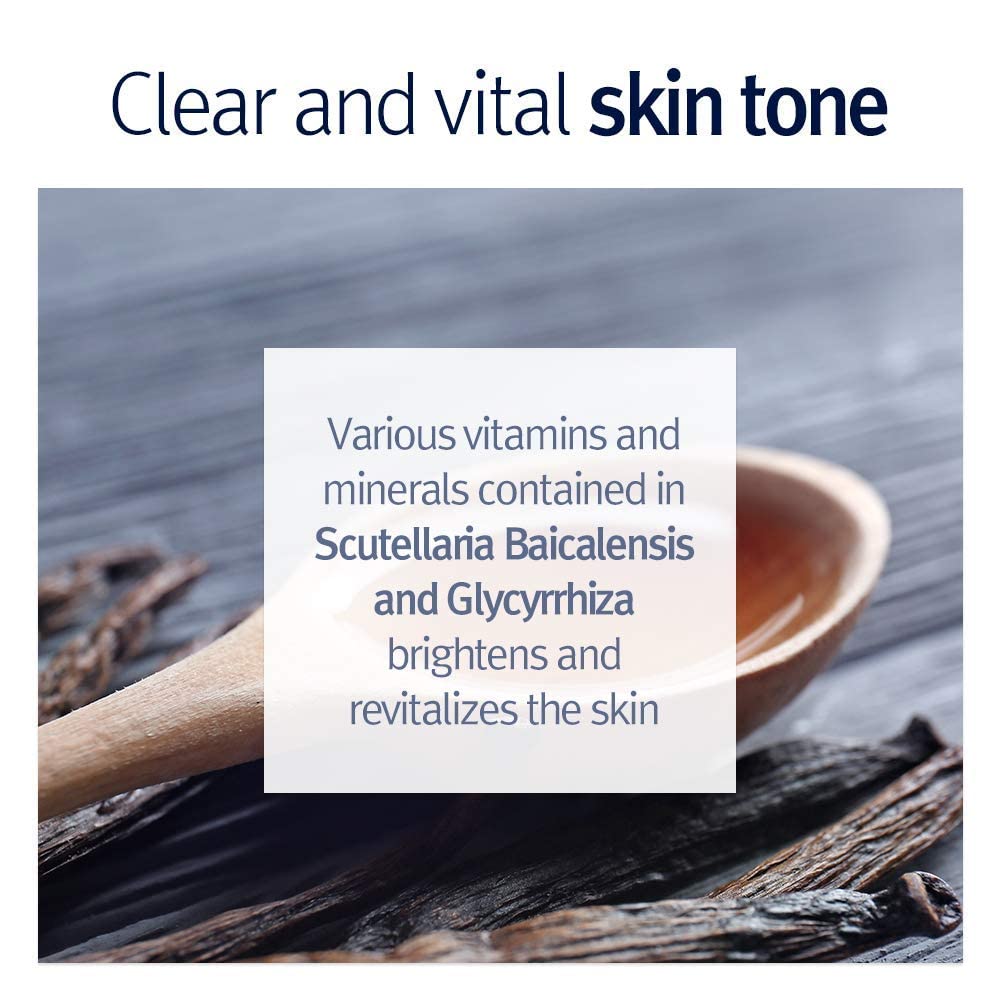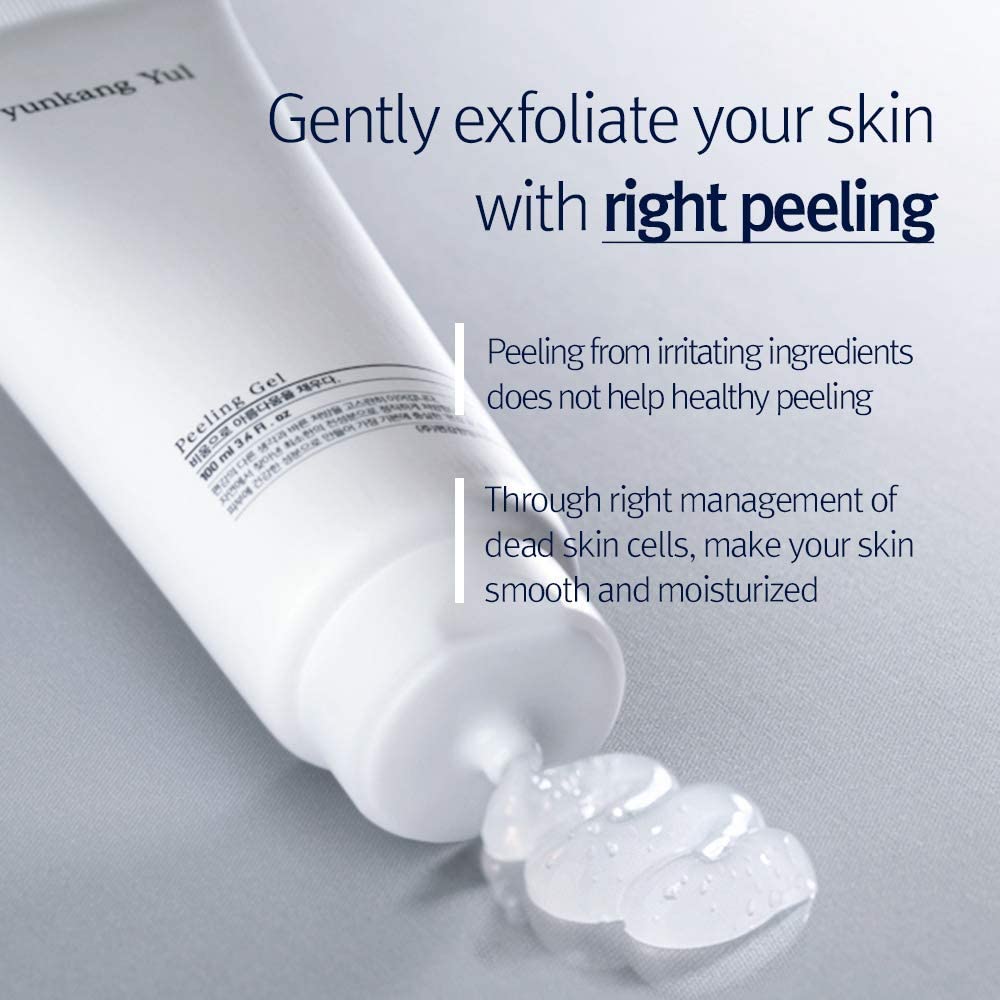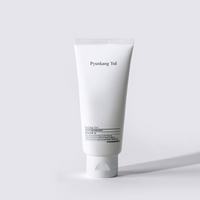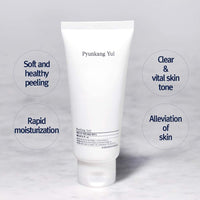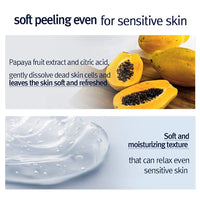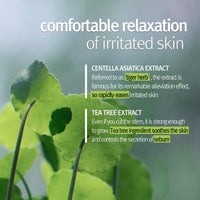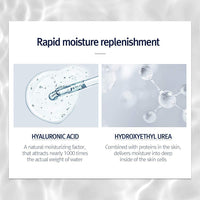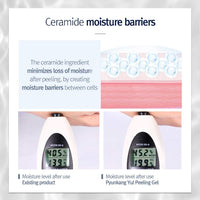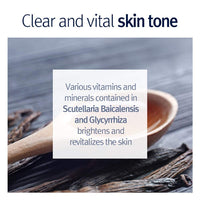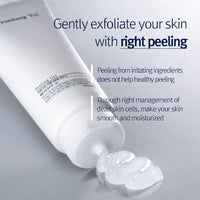 Papaya extract softly exfoliates dead skin cells!
Gentle, natural-derived peeling ingredients smooth out old dead skin cells and keep the skin clear and moist.
Papaya fruit extract and Citic Acid - genuine natural based formula smoothly removes impurities from skin's surface, visibly reduces pores sizes and leaves the skin feeling soft without any irritating and stinging feeling.
Extracted from Scutellaria Baicalensis root and Licorice which contain plenty vitamin and mineral, providing the scrubbed skin looking a refined, bright and glow.
Rapid moisturizing with Hyaluronic Acid and vitamins.
Step 1: Wipe water off after washing the face, then evenly spread an adequate amount onto the face.

Step 2: Gently rub and roll to remove dead skin cells and skin waste, then wash it off with lukewarm water.
Water, Propylene Glycol, Carbomer, 1,2-Hexanediol, Betaine Salicylate, Quaternium-60, Allantoin, Disodium EDTA, Hydroxyethyl Urea


Share
This section doesn't currently include any content. Add content to this section using the sidebar.
It's amazing
I absolutely love how my face looks. It's not harsh to your skin but does the job. I use it once a week and that's more than enough for me. A must have!
The absolute best products ever!!!
My face is clear within a week of using the Acne face wash. The face peel has my skin looking the best it has ever looked and felt!
Very a-peel-ing.
I had no idea exfoliation could be that simple. No sting, no waiting twenty minutes, just apply to clean skin and rub in circles, then rinse off. I thought maybe the little "beads" that form were a gimmick, so I tested it on a piece of glass--no, in fact, they weren't. That's the dead skin that comes off when you use it.
Admittedly, I don't have sensitive skin, so YMMV, but after I was done using the Pyunkang peel, my skin felt no different. No tingles, no sting, nada. Great stuff.
Leaves My Skin So Soft
I really loved this peeling gel, it worked immediately after application and left my skin very smooth! It was very easy to use and the packaging is very minimalistic which I find beautiful! Highly recommend this peeling gel!